Associate Professor & Research Coordinator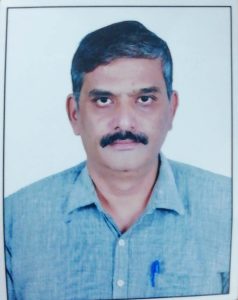 Mr. Suresh Thontadarya, has over 25 years of work experience. He has worked abroad much of his career. He was responsible for initiating newborn hearing screening, cochlear implant program and vestibular assessment and rehabilitation in the late 1990s. He has contributed to a chapter in a monograph on vestibular disorders published by ISHA in 2018. He serves as a chairperson of BOE (PG) of Bangalore University. He has guided more than 30 Masters Dissertations and has many publications in the area of Audiology.
Assistant Professor (Research)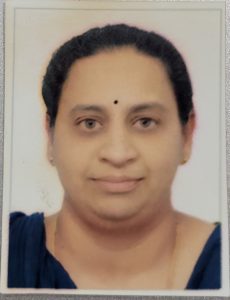 Dr. A. Srividya is an alumnus of Dr. SRCISH, and founder team member of the DR.SRCISH Alumni association , having completed her PG and PhD program from the institute under Bangalore University. Her expertise in the area of Diagnostic and rehabilitative audiology. She has around 20 years of experience in diverse setups like hospital, hearing aid dispensing centres, academic, teaching and research.
She is an enthusiastic presenter of research articles in both national and international conferences. Encourages students to participate in research and present their work. She has many publications in the area of speech perception and production. Her paper on speech perception and speech acoustic analysis in children with cochlear implants has been accepted fro ASHA convention 2019, for which she was awarded the travel grant from ICMR and UGC. Her research studies are associated with acoustic correlates of speech production among implanted hearing impaired children and their association to their speech perception.
She is presently working as an Associate Professor and research officer and is on study leave for 2 years to pursue her post doctoral research funded by ICSSR at NIMHANS. Her roles and responsibilities involve teaching UG and Pg students for Audiology papers, writing and processing proposals for CSR funds for organisation, she is project coordinator for two on-going CSR projects from SBIF and TMF.
She is a volunteered coordinator of Indian speech and Hearing association Special Interest group for Clinical Audiology and involved in hosting a series of webinars on current perspectives in audiology. She was also a part of the team responsible for the scientific programme of 51st ISHACON, held in Bangalore, 2019 and is presently heading the scientific committee of 55th ISHACON Audiology division .
Project Officer and assistant Professor
Project Officer and Clinical Supervisor
Biostatistician
Ms. Praveena  is a postgraduate in statistics from University of Kerala, Karyavattom, campus,  Kerala.  Her skills include SPSS, R statistics and Python. She is well versed in statistical analysis both quantitative and qualitative methods and procedures.