Tech Mahindra Foundation (TMF)
Introduction:
ARISE+ is a special program of TMF that encompasses the Foundation's work in the area of school education for persons with disabilities in the age group 3-18 years. The Foundation supports organisations working for the education of children with special needs. Schools those help and prepare these children to achieve their best potential and be part of outside world.
 ARISE+ essentially focuses on the following interventions:
early detection of disabilities in children
support in the education of children with disabilities and leveraging assistive technology
counselling for parents, teachers and other caregivers with techniques to take care of children with special needs
TMF has partnered with Sunaad School for the Hearing Impaired of BSHT to offer support for education of children with hearing impairment from the classes of Ist  Std to 10th Std.
Details of the Project :
TMF had provided funds of amount Rs. 7,96,802/- for the year 2022-23 and the support is continuing this financial year 2023-24 with Rs. 14,38,400/-, through their Arise +program for Sunaad school for the hearing impaired.
Benefits of the Project:
Through this project, in 2022-23, 4 teachers (Sign language, Maths, PE and Art and craft) were recruited and paid through TMF.
The project also facilitated the face lift of the sports department with good no. of supplies to involve the school children in sports both indoor and outdoor activities.
The funding helped in procuring art and craft material, with which the students made a no. of handmade painting s and craft material.
The milestone achievement was provision of Induction loop system in.4 classrooms for the children who can use their existing hearing aid and listen to the teacher's or education video content through classroom FM transmission directly. Background noise is cutoff in this system, therefore children can listen better and understand better and therefore their academic performance and retention of learned information will also improve.
The project this year (in addition to support of last year) provided 20 refurbished desktop devices for developing the computer skills in children specially in high school, and provided the computer teacher as human resource too.
We are hoping to continue our partnership with TMF and make the improvement in in the quality of education for the children of Sunaad school for hearing impaired.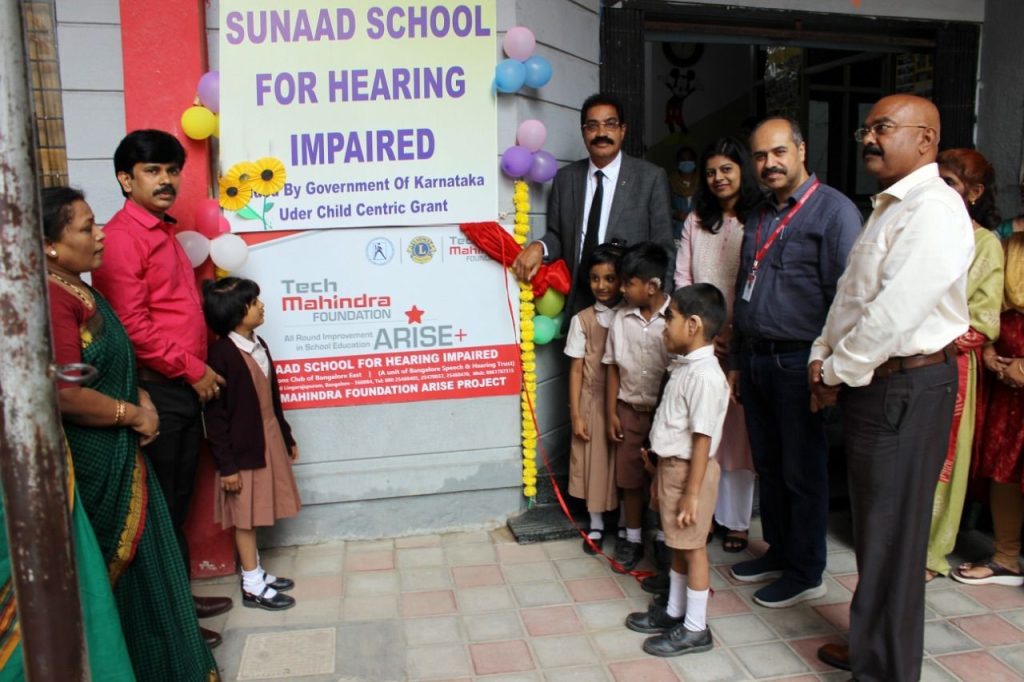 Cognizant Foundation:
Cgnizant Foundation granted Rs 14,07,722/ towards  facilitating  ICT. Classroom of Sunaad school for the hearing impaired. were facilitated with ICT.  They also provided  Debonded computers.